Regular price
$305.00 USD
Regular price
Sale price
$305.00 USD
Unit price
per
Sale
Sold out
The Yu Kurosaki SG2 Senko Kiritsuke Gyuto 210mm is a premium Japanese knife crafted by the esteemed blacksmith Yu Kurosaki in Echizen, Japan. Its unique star-shaped tsuchime finish on the blade not only adds to its visual appeal but also reduces friction between the blade and food, allowing for smoother and more efficient cuts.


Made with SG2 core steel, renowned for its excellent edge retention and corrosion resistance, this knife is perfect for use in busy professional kitchens. The octagonal rosewood handle offers a comfortable and secure grip, enhancing the knife's overall aesthetic appeal.

It's important to note that although categorized as a kiritsuke gyuto, this knife deviates from the traditional flat profile of a ktip gyuto, retaining a more typical gyuto profile that makes it versatile for a wide range of cutting tasks.

(Updated 06/17: We've updated the product page. The remaining stock of this Kurosaki gyuto now comes with a custom magnolia saya with an ebony pin.)
··•··
Blacksmith: Yu Kurosaki
Location: Echizen, Fukui, Japan
Knife type: kiritsuke gyuto
Finish: tsuchime

Construction type: warikomi
Cladding: stainless clad
Core steel: SG2
Steel type: stainless steel

Overall length: 360mm
Blade length (heel to tip): 213mm
Blade height at heel: 50.7mm
Spine thickness at handle: 2.2mm
Spine thickness at heel: 2.1mm
Spine thickness at middle: 2.0mm
Spine thickness 1cm from the tip: 1.0mm
Weight: 141g
*Please note that measurements may slightly vary between individual handcrafted Japanese kitchen knives due to their artisanal nature.

Edge/bevel: 50:50
Handle: octagonal rosewood
Hand orientation: ambidextrous

Please note: Japanese knives, including this Yu Kurosaki SG2 Senko kiritsuke gyuto knife, require dedicated care. Check out our care guide for maintaining its excellence.

··•··
Exclusive of shipping fee.
We ship worldwide via EMS or DHL.
Care Guide

Proper care is essential for Japanese kitchen knives. Here are some important points to consider:

Use a whetstone to maintain sharpness. Avoid electric sharpeners and pull-through sharpeners, as they are not suitable for Japanese kitchen knives. Honing rods, typically used for western-style knives, may potentially damage the edge, particularly if you're a beginner.


Choose a wooden or rubber cutting board instead of bamboo or poly boards to preserve the knife's edge.


Keep the knife clean and dry, especially if it is made of carbon steel. Carbon knives are prone to rusting. If you prefer a lower-maintenance option, stainless or stainless-clad carbon knives are recommended.


Avoid using the knife to cut through bones or frozen foods. It's best to use a separate knife specifically designed for these tasks.


When cutting, use a smooth and fluid motion, avoid twisting or torquing the blade. This technique helps maintain control and minimizes the risk of damage.


Never put Japanese kitchen knives in the dishwasher. Instead, hand wash them with mild soap, ensuring thorough cleaning, and then dry them completely before storing.

By following these guidelines, you can ensure the longevity and optimal performance of your Japanese kitchen knives. Remember, proper care and attention will enhance your culinary experience and protect your investment.
FAQs: Shipping, Tax, Tracking

1. How long does shipping take?
We ship from Tokyo, Japan to different countries via DHL or EMS. Please find the estimated shipping times below:

US, Canada, Australia, Europe: 3-5 days
Middle East: 5-10 days
Asia: 2-5 days

For the Philippines:
Manila and nearby cities: 2-5 days
Visayas/Mindanao: 10-20 days

Please note that actual delivery times may vary due to factors beyond our control.

2. Are taxes included in the price?
Please note that taxes are not included in the prices listed on our website. If you would like your order to be sent as a "gift" or if you have other requests, please let us know.

(Note: For customers in the Philippines, there are no import taxes regardless of the order value. You will only pay 112 PHP for the Presentation to Customs Charge (PTCC) fee.)

3. How can I track my order?
Once shipped, we'll send a tracking link via email.

4. Is it door-to-door delivery?
Yes, DHL and EMS provide convenient door-to-door delivery.
Return Policy

You can return products within 14 days of receiving them.
To be eligible for return, the product must be unused, in the same condition as when you received it, and in the original packaging.
You must provide a proof of purchase to complete your return.
Buyers are responsible for the cost of returning products.
Contact us at info@zahocho.com to arrange a return.

Please note:

Knives damaged due to misuse, improper care, poor technique, mistakes in use or sharpening, or any other type of damage resulting from user error are not eligible for return, exchange, or refund.

Refunds

We will notify you by email once we receive and inspect your returned item.
If approved, a credit will be applied to your original method of payment within a certain amount of days.
Share
Got questions or need help? Click here.
View full details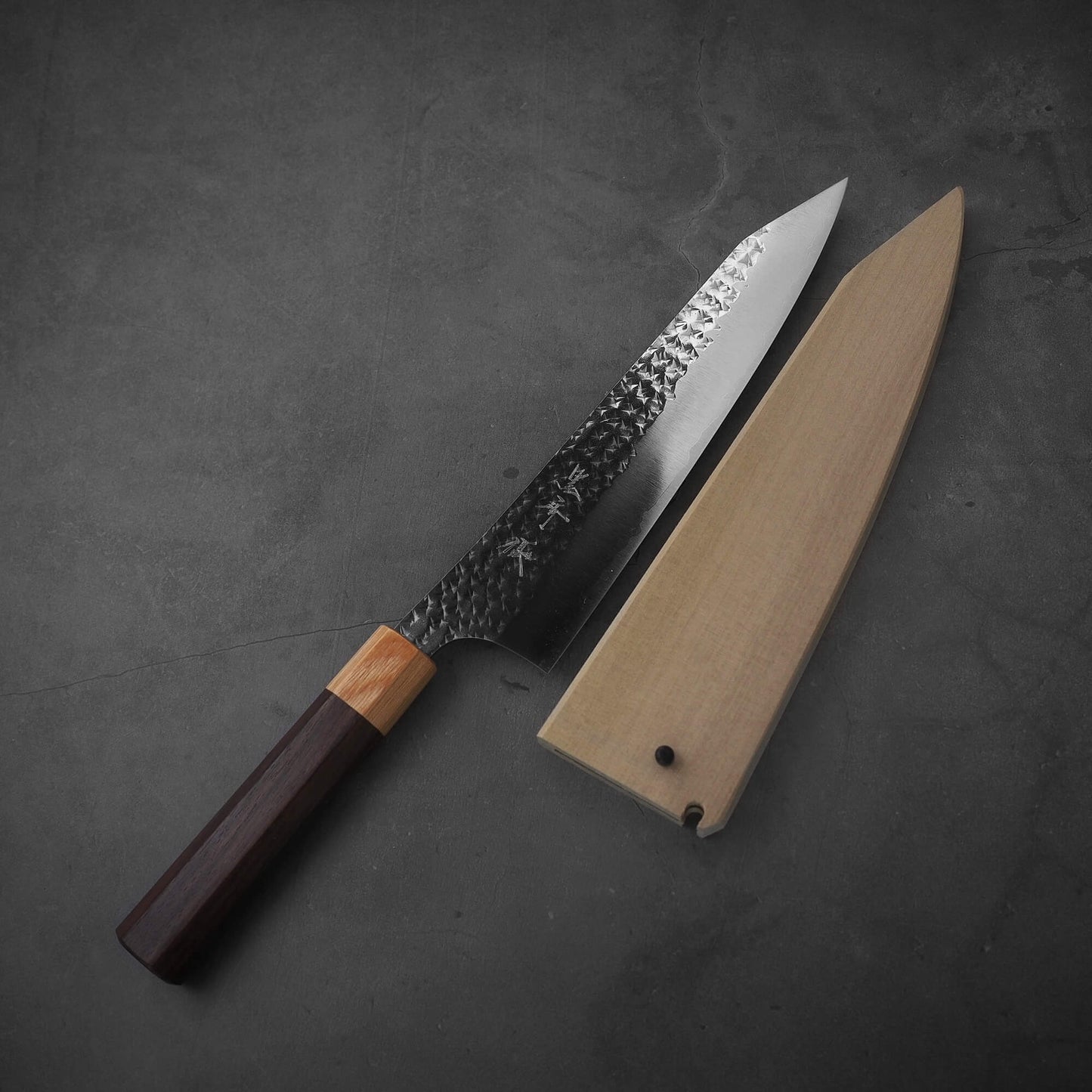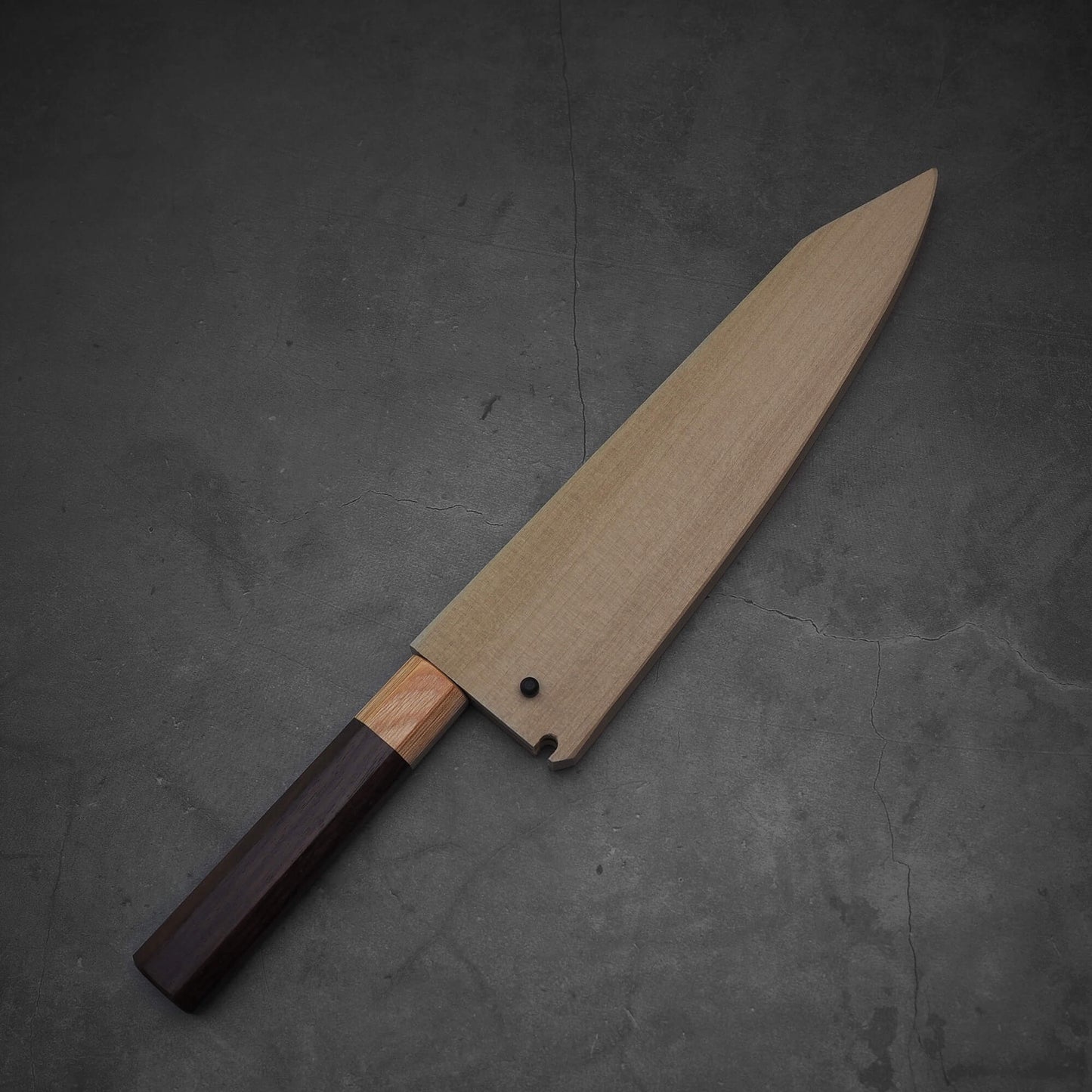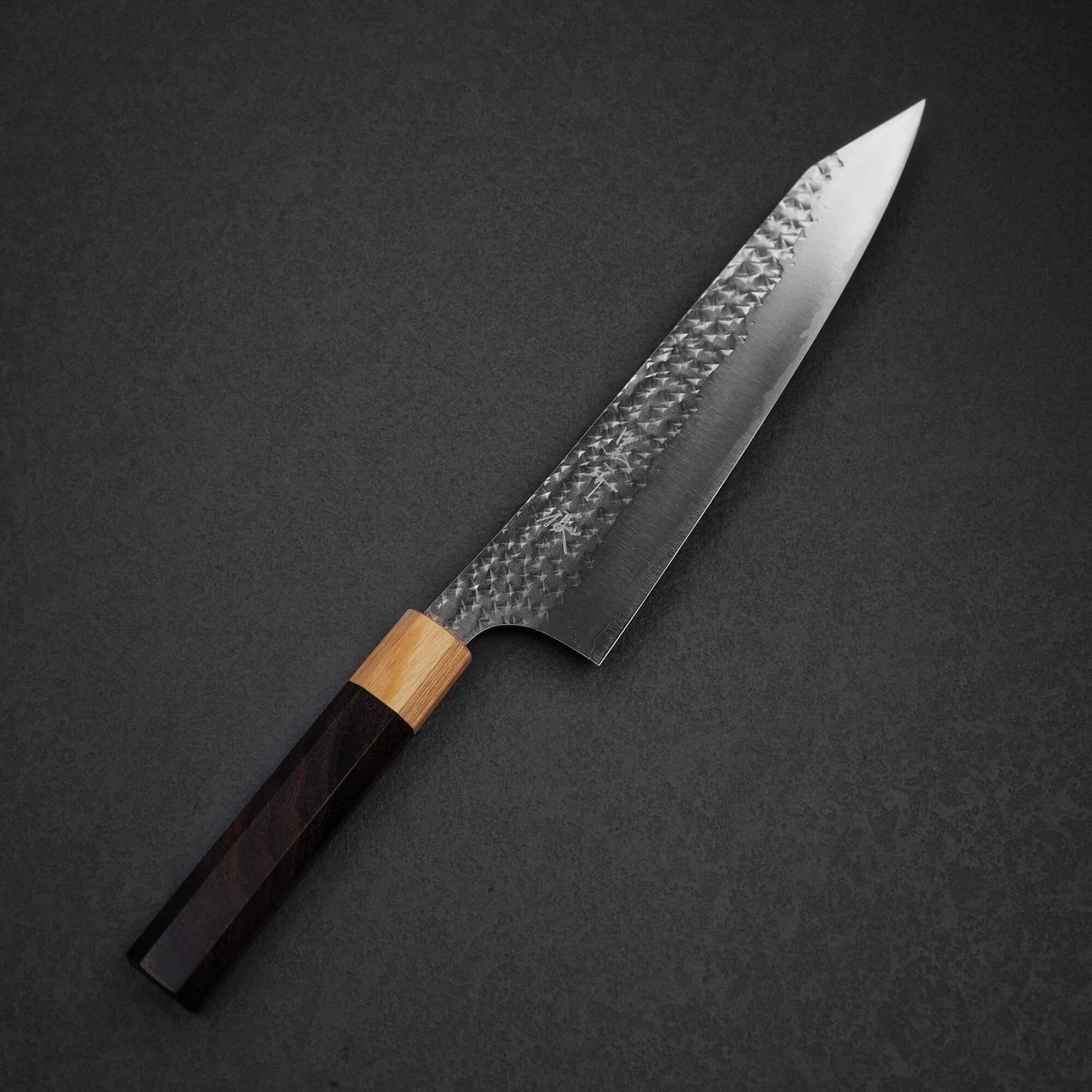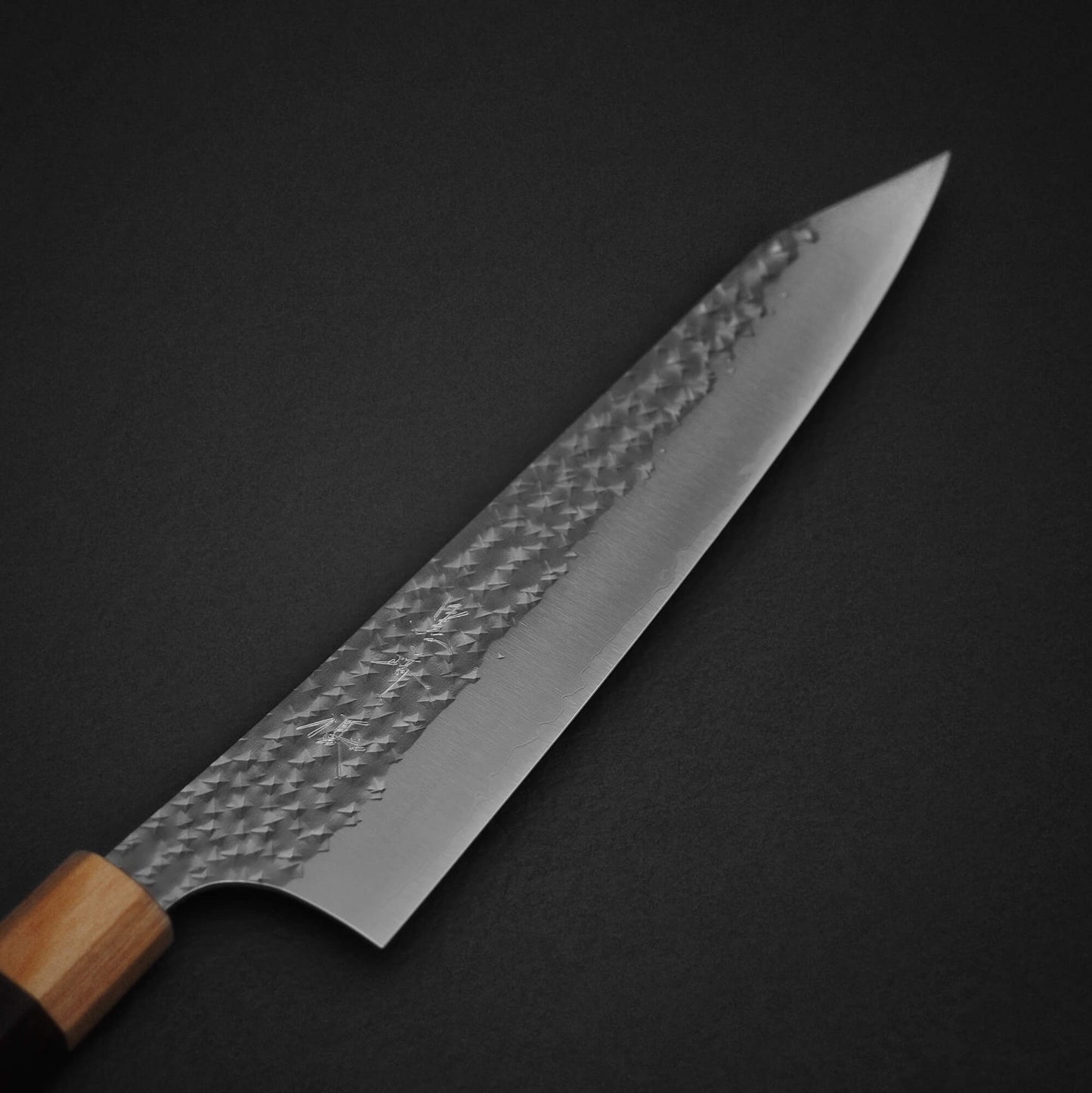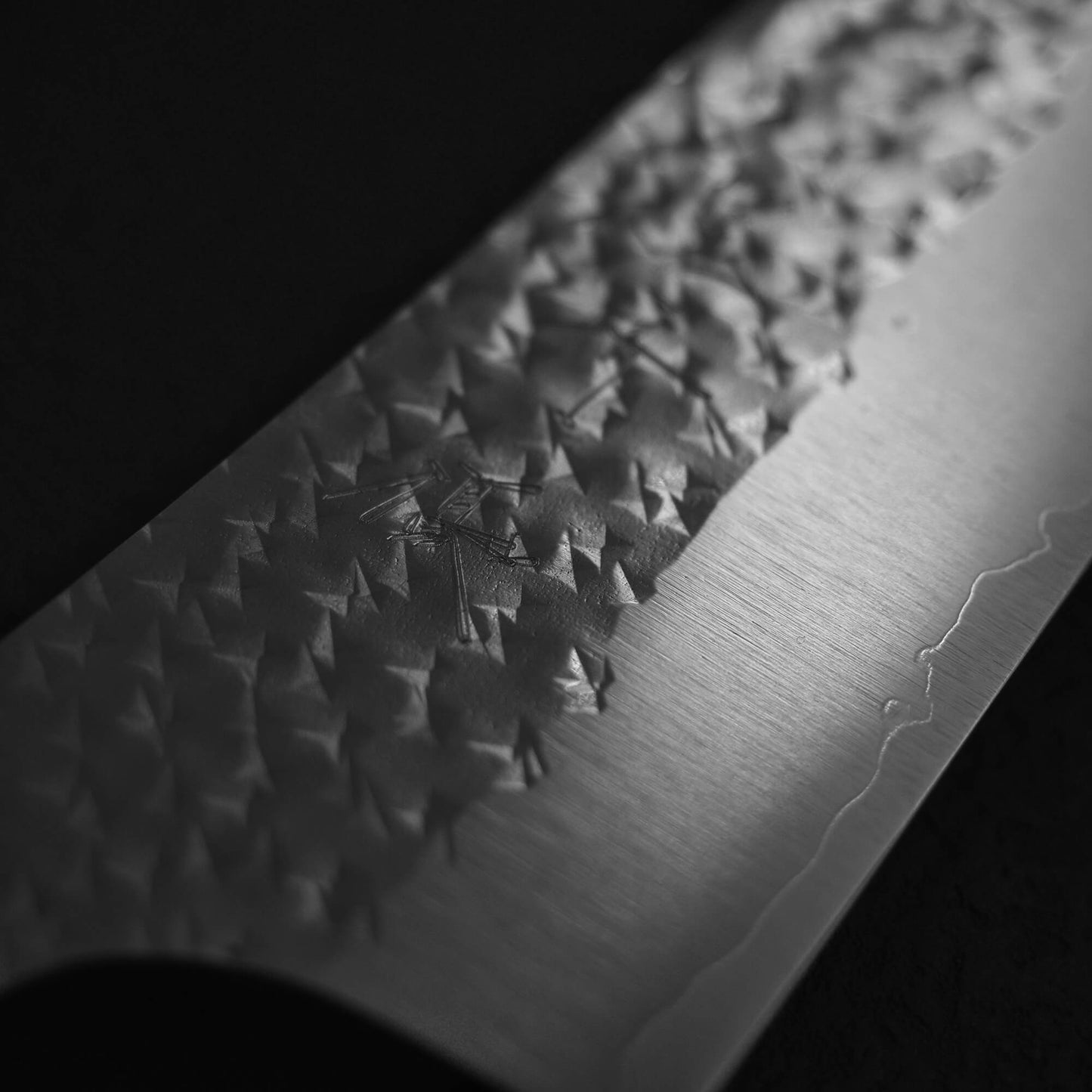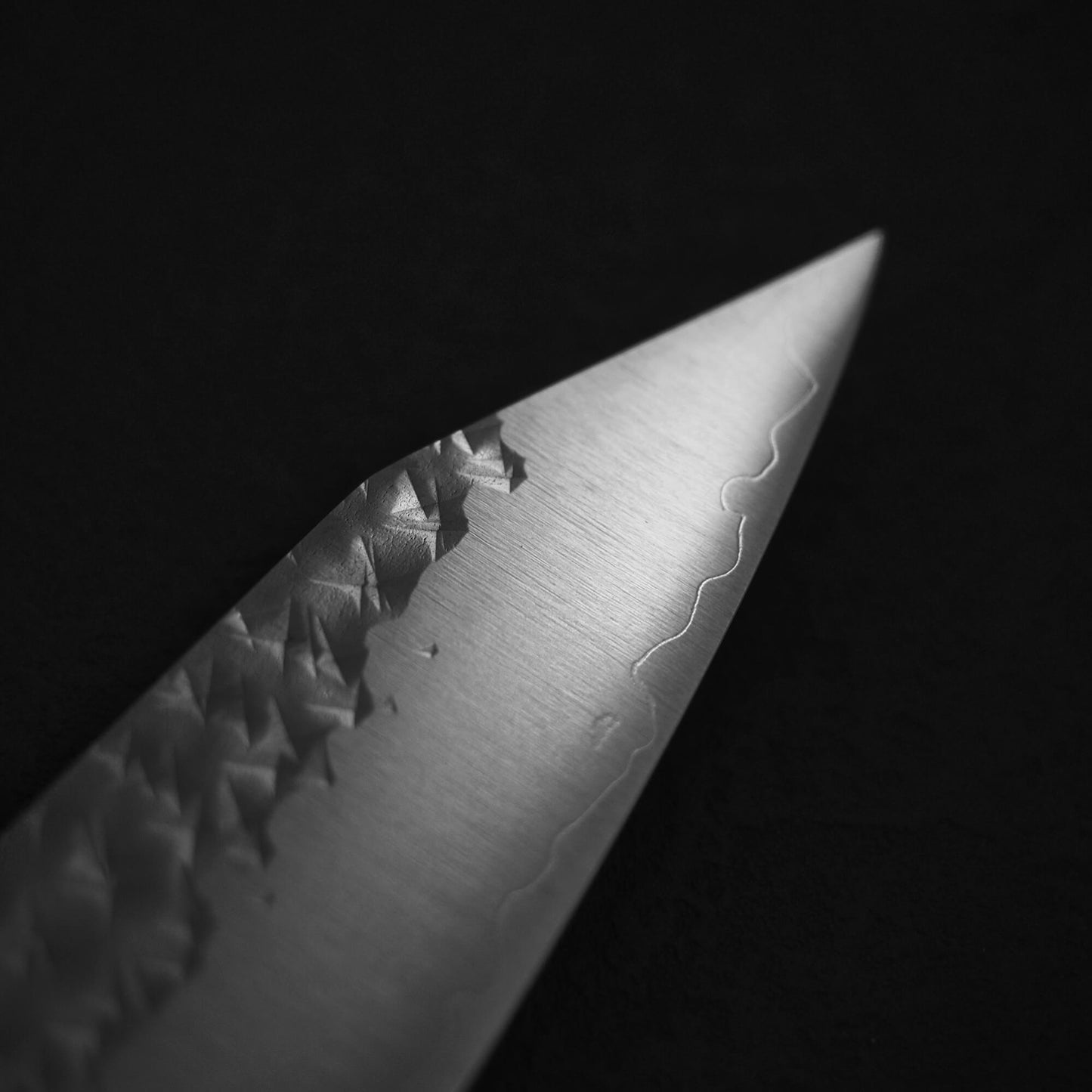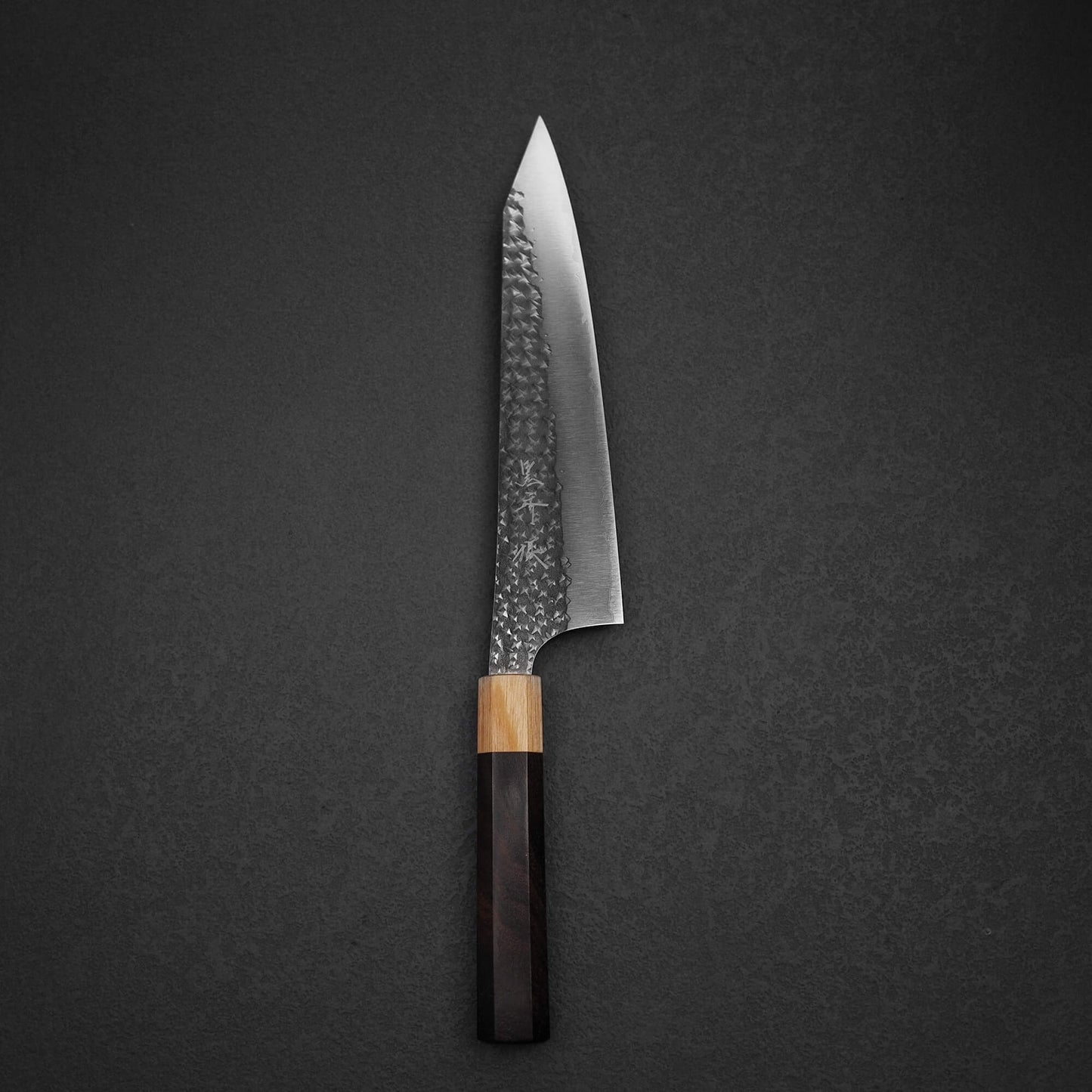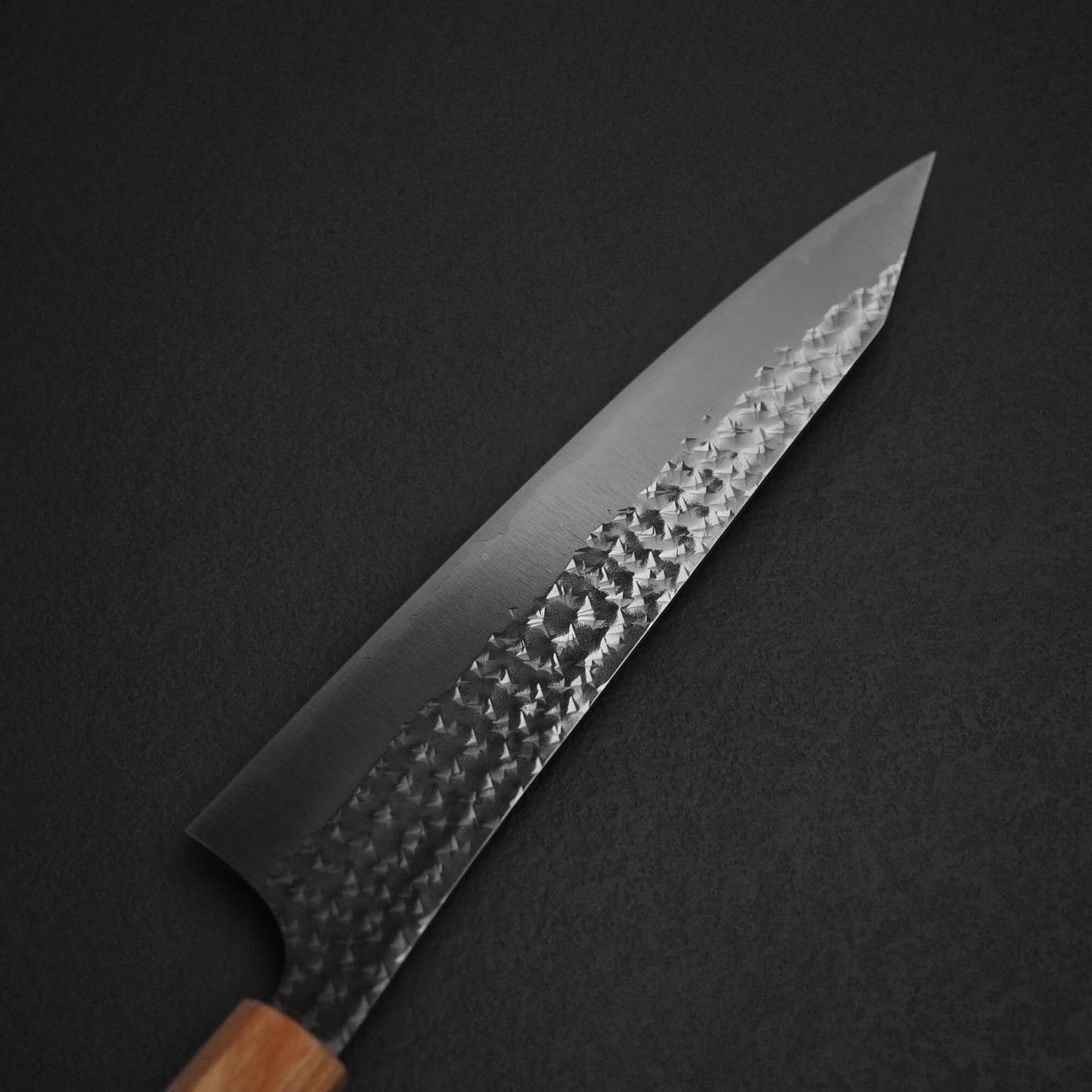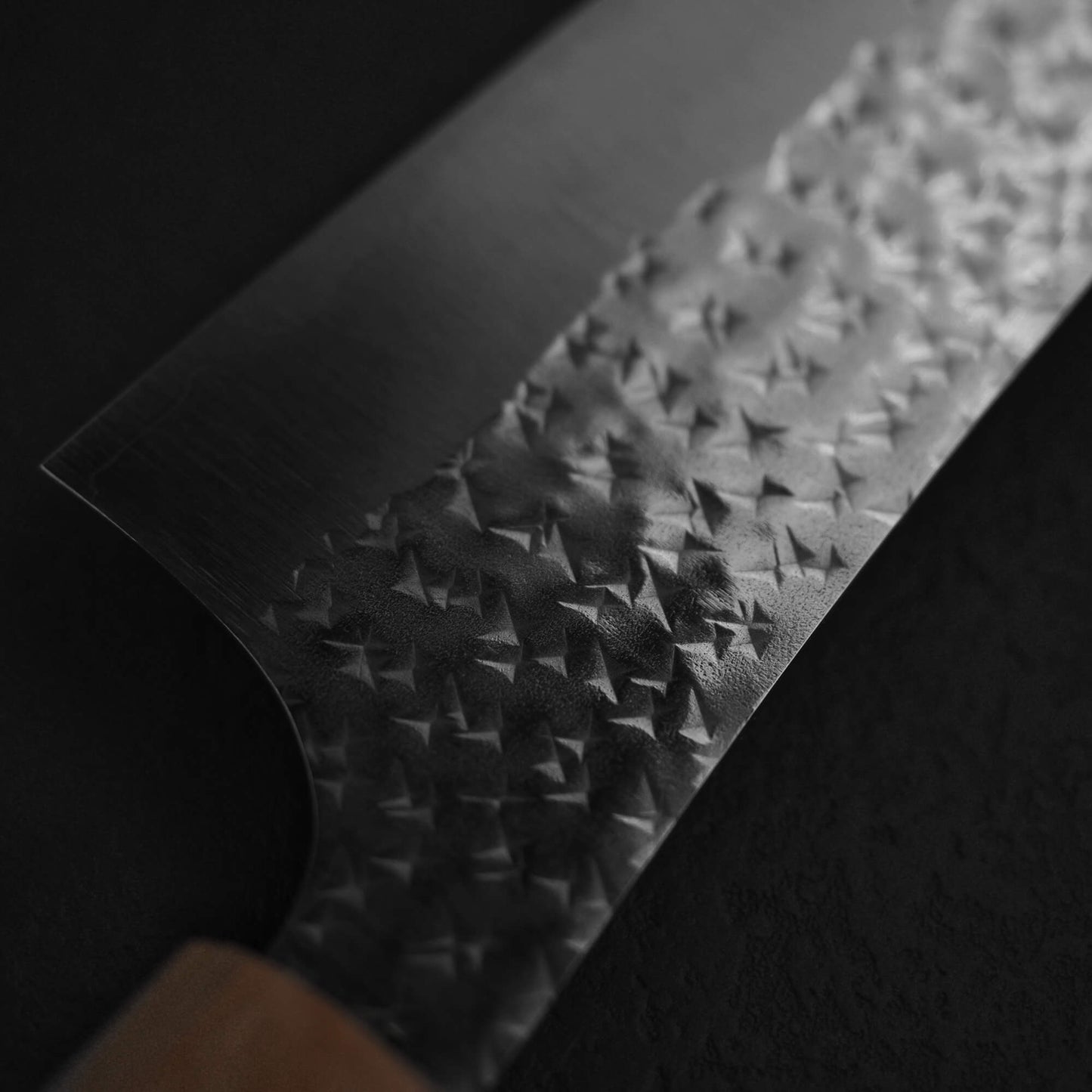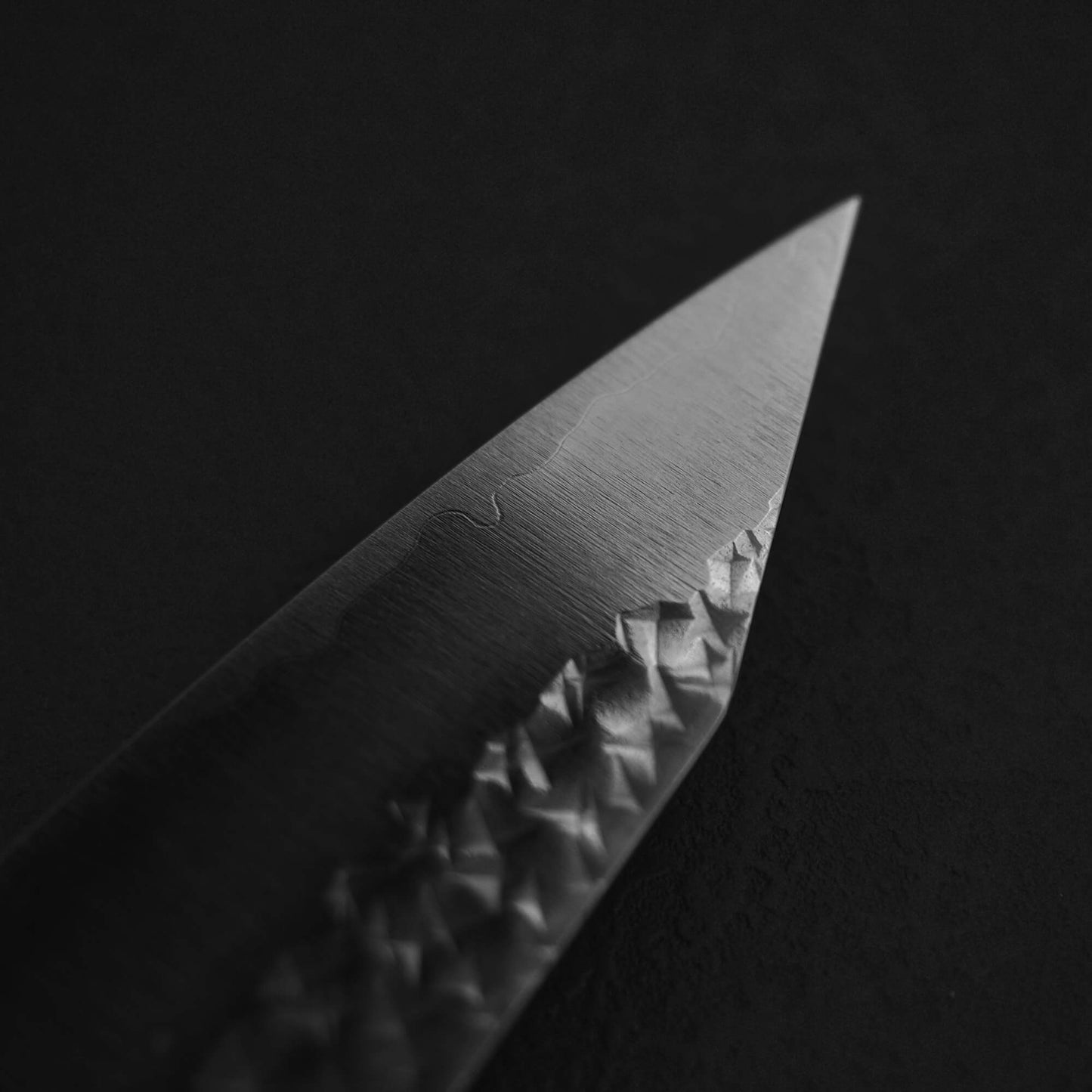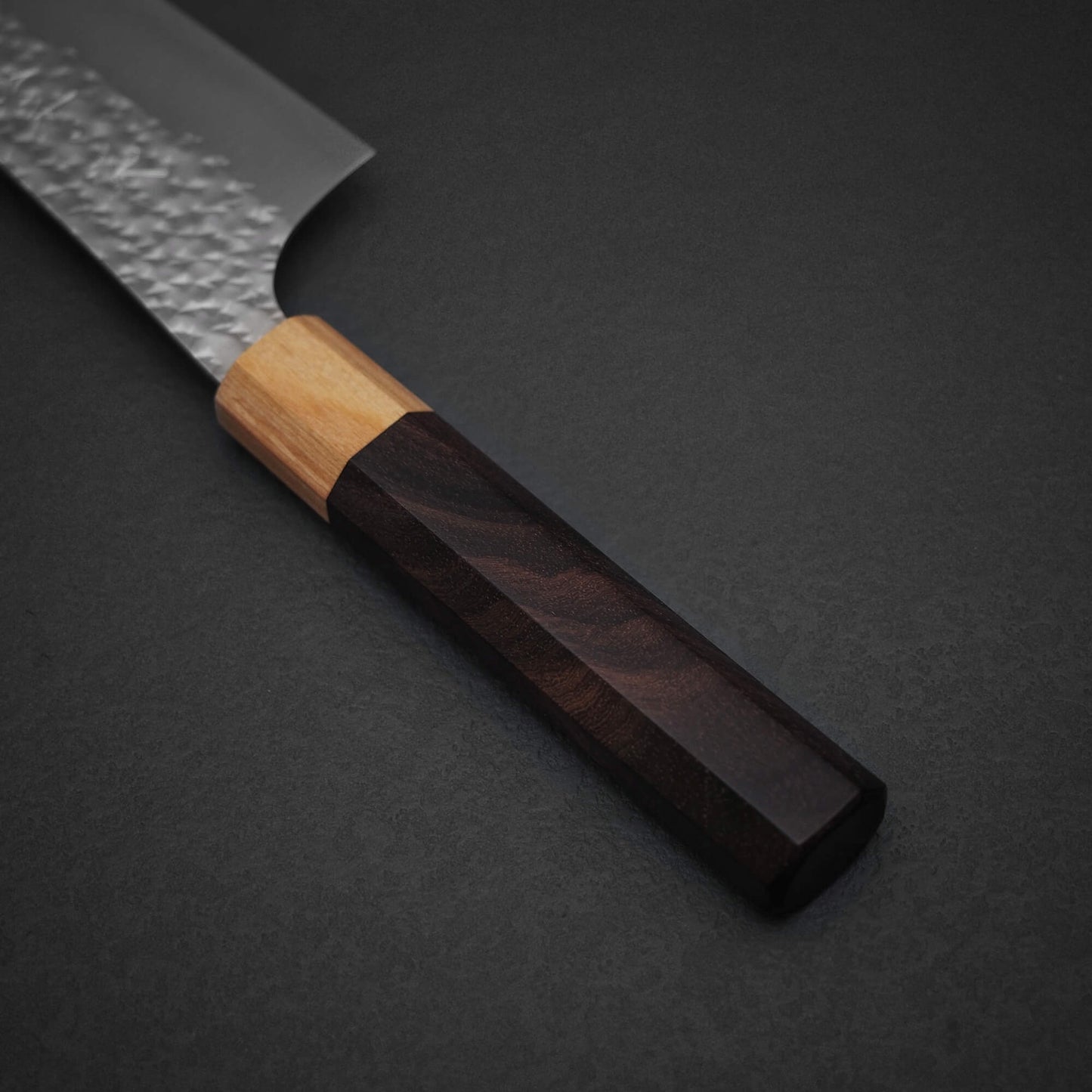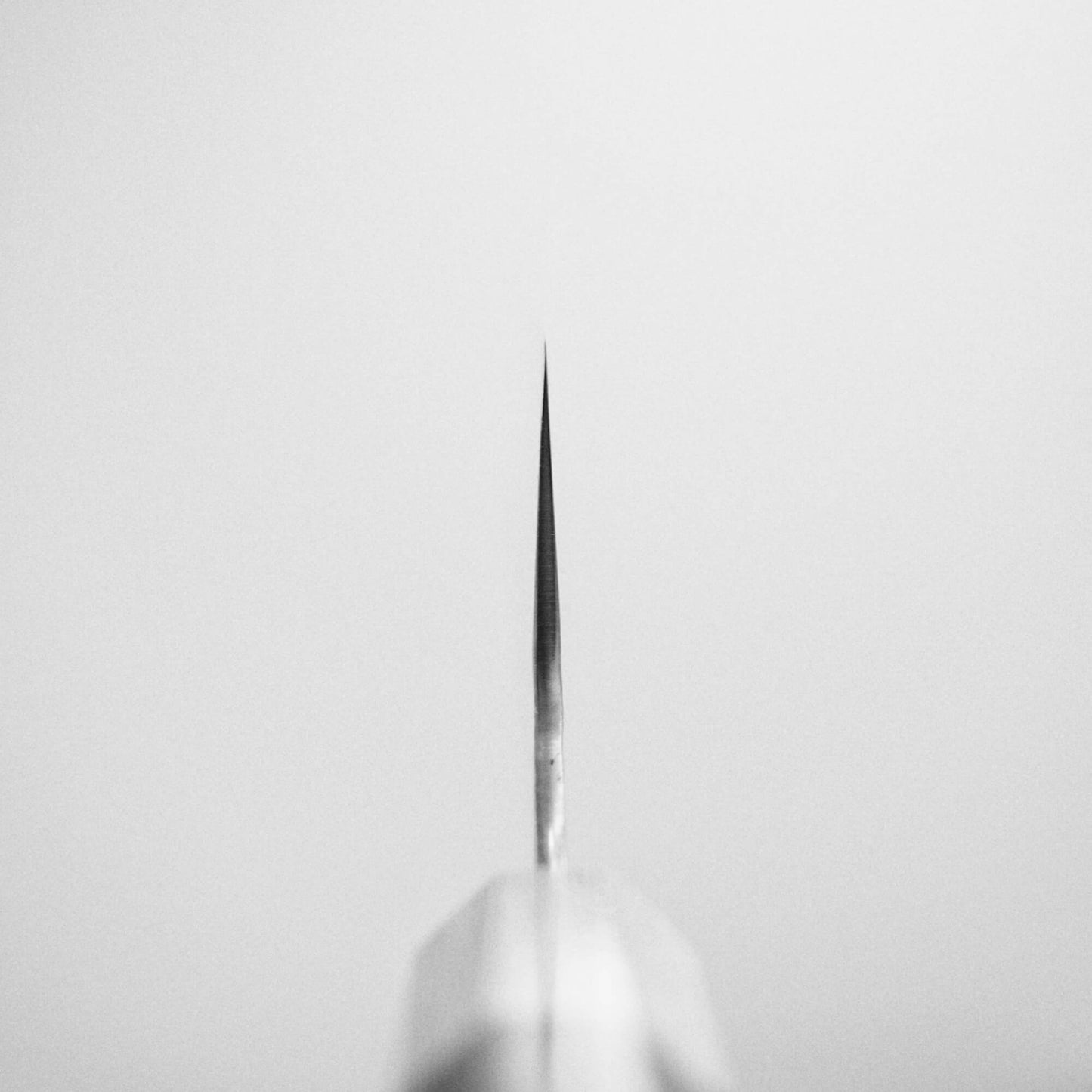 Yu Kurosaki SG2 Senko kiritsuke gyuto 210mm with custom saya